Varsity Royals Ram Fordham Prep, Pick-Up First League Win
9/21/14 - 10:23 AM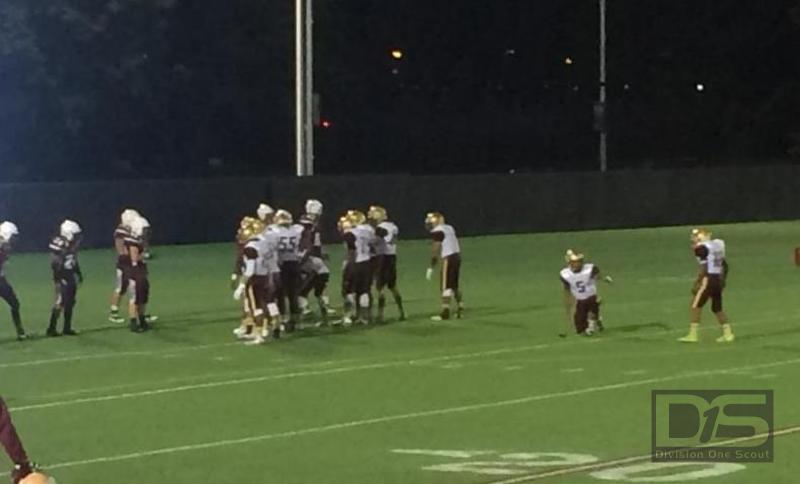 CK's Juan Obregon (12) prepares to kick one of his 3 extra points in CK's 21-7 victory over Fordham Prep
After a very dissapointing 15-14 loss to Fieldston Prep, CK regrouped in a big way.
In their first league game of the season, CK outplayed perennial AAA team Fordham Prep on both ends, coming up with a big 21-7 victory. That victory moved CK's record to 2-1 (1-0) for the season.
CK's owns an impressive +49 point differential on the season.
Leading the way for the Royals was Kareem Davis, who started the game with 70-yard touchdown return on the opening kickoff.
Angel Ortiz anchored CK's defense with two sacks and applied constant pressure on Fordham's quarterback. Junior Garfield Hall pitched in with a big interception in the 4th quarter.
QB David Navas and WR Marcus Layne connected on a few great plays. A 57 yard completion in the 1st quarter put the Royals in scoring position, and a 36 yard touchdown between the two in the 4th quarter broke the game open for CK.
Jamen Williams scored a touchdown on 68 yard completion from QB Navas.
CK will look to continue their early season success with a Saturday afternoon game at Rye Country Day next week at 2:00pm. Come out and support your Royals.
---